Diamond Plate
Diamond Plate, Floorplate, Checker Plate and Tread Plate are the names of a metal plate having an embossed pattern on it. It is not a simple plain plate. It has a diamond-shaped embossed pattern that has an excellent nonslip and skid-resistant quality that is required for various applications wherever corrosion resistance is also important. The pattern is on one side while the other side is plain. It can be used for several purposes including commercial and industrial. 

The aesthetic look of these tiles makes it a perfect choice for display as well as bars and counters too. It is manufactured in an interlocking tile system which makes it easier to be installed in garage floors and exercise rooms. Diamond plates are available in different metals and sizes. They are easy to use, welded, cut with the help of appropriate equipment.
In spite of the complex pattern, the manufacturing process of the diamond plate is simple. The plate is passed through several rollers to get the desired thickness. However, the final additional step is involved while manufacturing the stainless floor plate that the plate is passed through a set of rollers, where one side of the rollers has a pattern while the other side is plain. This is the most common and economic method for manufacturing diamond plates.
Various metals can be used to manufacture a diamond plate that adds to the versatility and look. Diamond plate is also available in different patterns such as checkered and diagonal seeds-shaped patterns.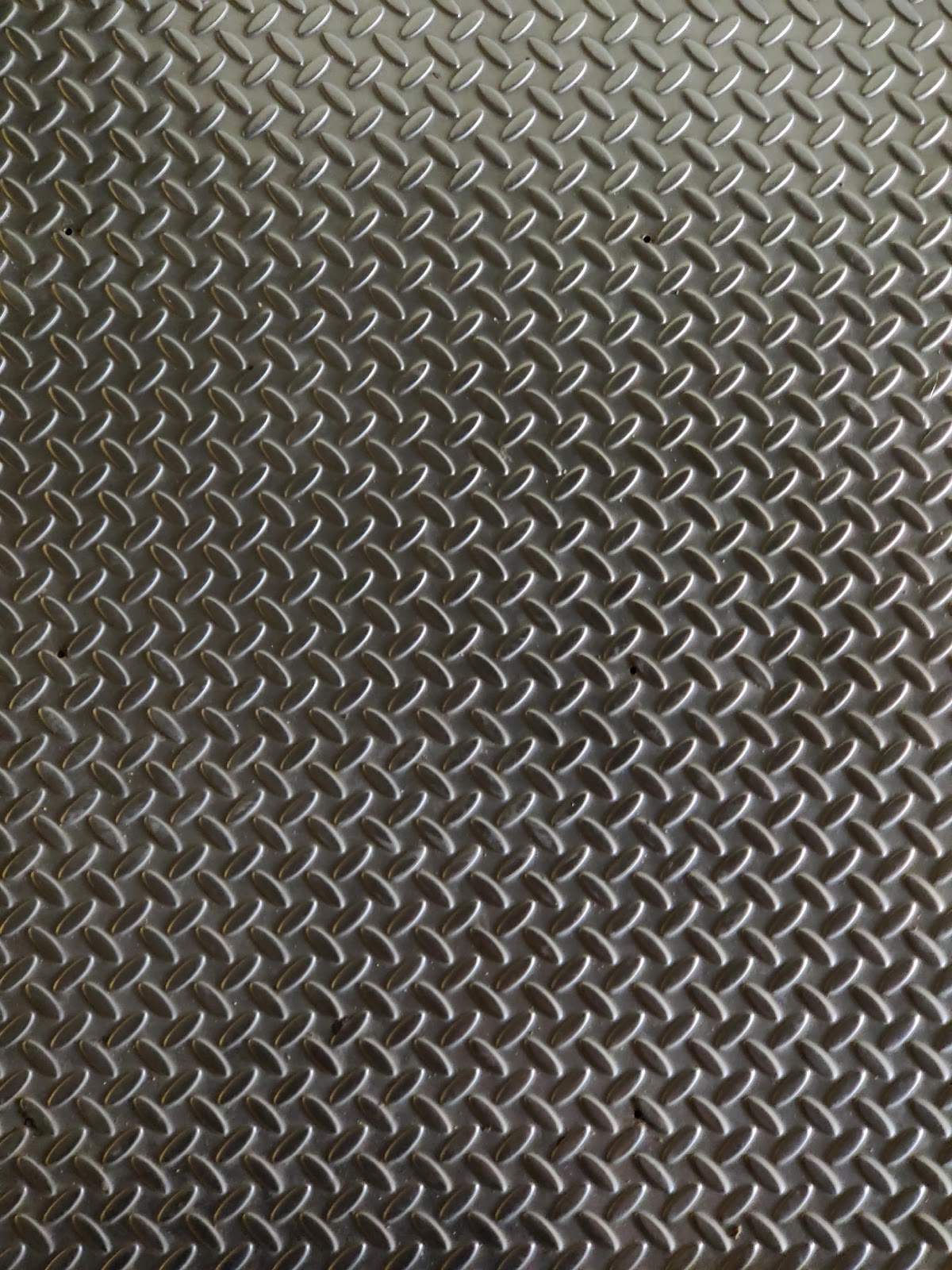 Metals for Diamond Plate
Although it can be manufactured in several different metals the most commonly used are Stainless Steel, Aluminum, and Carbon Steel.
Stainless Steel Diamond Plate
Stainless steel diamond plate is one of the most commonly used diamond plates because it offers the following properties: 
Corrosion-resistant
High endurance
Durable and lasts longer
Lower maintenance
Higher Strength and hardness
Attractive appearance
The stainless-steel diamond or floor plates are slip-resistant due to the embossed diamond pattern specifically designed for the most challenging environments in order to provide a safe and productive work environment. They are available in different grades 304 and 316 to be specific.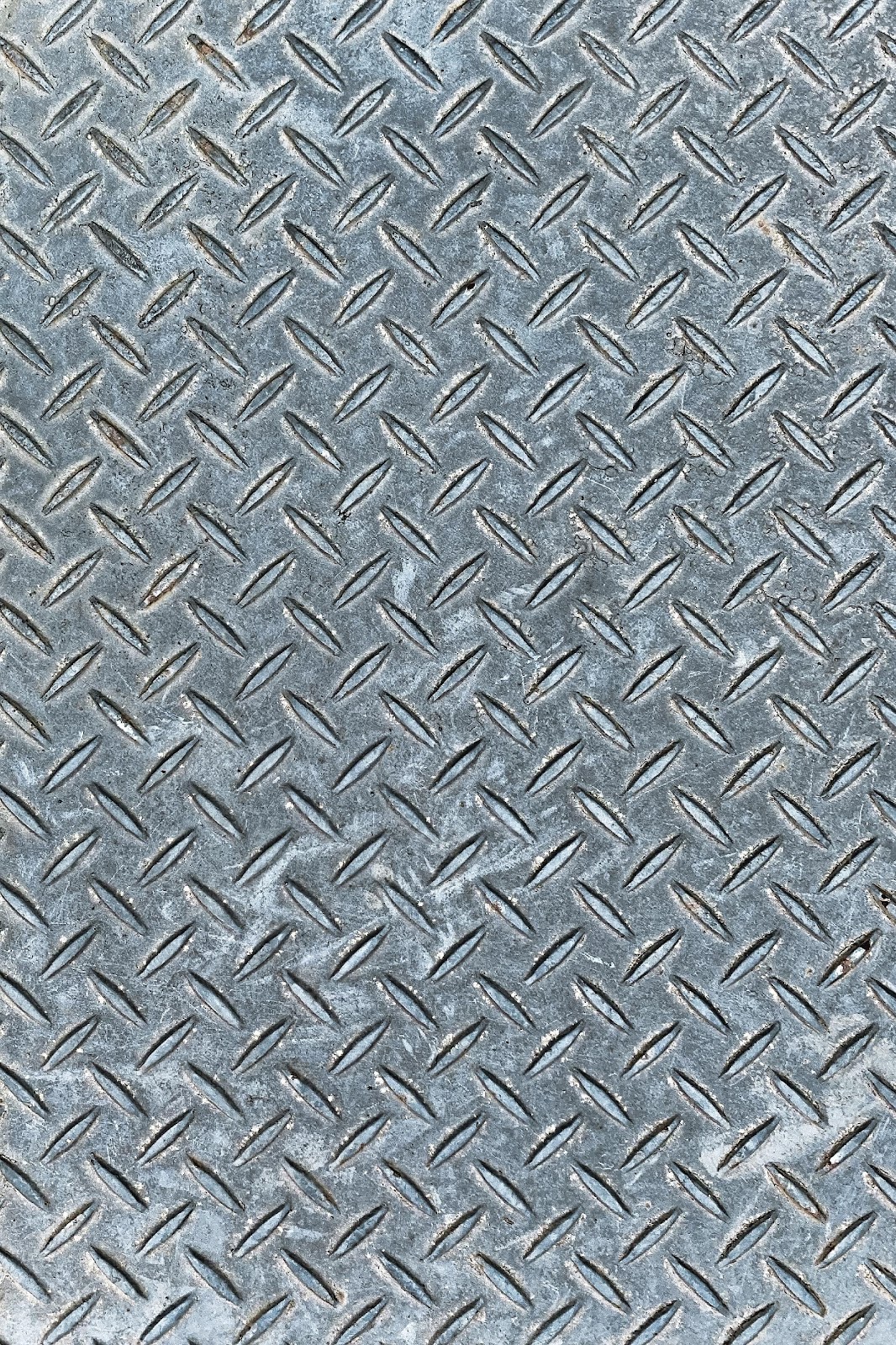 Aluminum Diamond Plate
Aluminum is the second most commonly used material for manufacturing diamond plates due to its following characteristics:
Corrosion Resistant
Light Weight
Reflective and Shiny
Durable and lasts longer
Shock absorbent
Non-toxic and odorless
Attractive appearance
Non-sparking
 The most commonly used grade of aluminum is 6161 Aluminum and 3003 Aluminum.
Carbon Steel Diamond Plate
Low carbon steel and medium carbon steel are also used commonly for making diamond plates. The most common grade used for manufacturing diamond plates in A36 due to its properties such as:
Easy to cut and weld
Ferromagnetic
Durable
Recyclable
Good Strength
It is one of the most affordable options as compared to stainless steel and aluminum.
Uses of Diamond Plate
Diamond plates are used for several purposes due to its slip and skid-resistant properties including:
Big vehicle runway
Ramps
Running boards
Staircase
Ambulance interior
Footplates of trucks
Shipping docks 
Walkways
Trailer floors
Forklifts 
Platforms
Toolboxes and several other similar applications.
Use our Get a Free Quote tool to order all types of metal plates.